Take part in a long-standing Karg tradition of Blow-Your-Own. Call us at (316) 744-2442 to schedule an appointment and then blow your own piece.
Ornament
You pick the design and color, then provide the breath to blow your one-of-a kind ornament.
Heart/Orb Paperweight
Create a heart or orb paperweight, choosing your design and color. Use your air to blow your glass piece.
Pumpkin
The Thanksgiving season is here. Call us at (316) 744-2442 to make an appointment to design and blow a pumpkin for a your holiday decorations or that perfect gift for the host at your holiday celebration.
Fusion by Susan
Susan Wright teaches about the different types of glass, techniques, and processes for fusing glass. Schedule today as we can accommodate individuals or groups. Bring your friends, family or co-workers and plan for an hour of fun.

Christmas Class
Can be created in multiple shapes, sizes, and colors.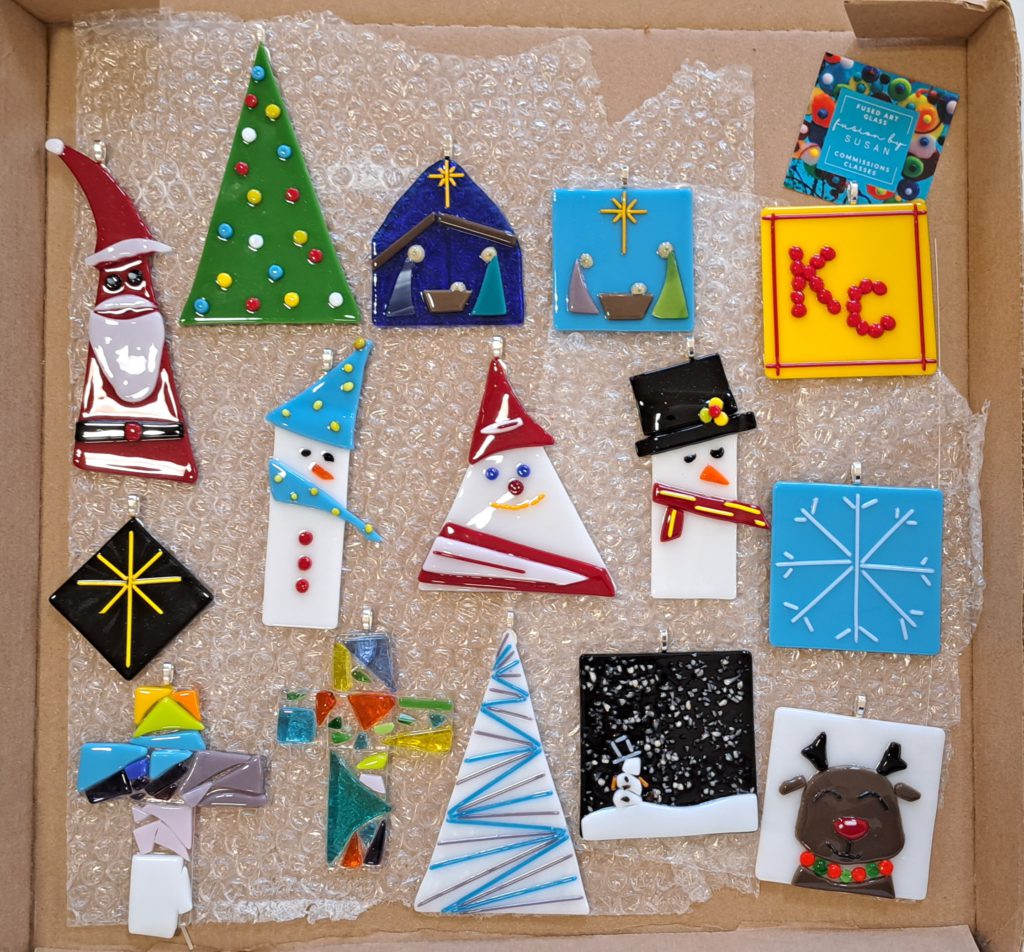 Call Today
To reserve your spot in this 1-hour class
(316) 744-2442.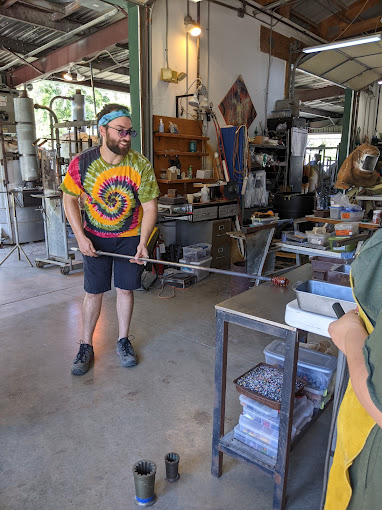 Workshop "Paperweight"
Sit on the blower bench and learn to use the tool needed to mold hot glass into a paperweight.
2-hour workshop, Maximum two per workshop
Advanced Workshop "Glass"
Must have taken the paperweight workshop prior to this.
Bring your partner to work together in creating a pair of drinking glasses.
2-hour workshop. Requires 2 people working together on one project.
Call (316) 744-2442
for more information
and to get signed up.