Wichita's Midwest Gallery
Home of Rollin Karg
Glass Artisan from the Midwest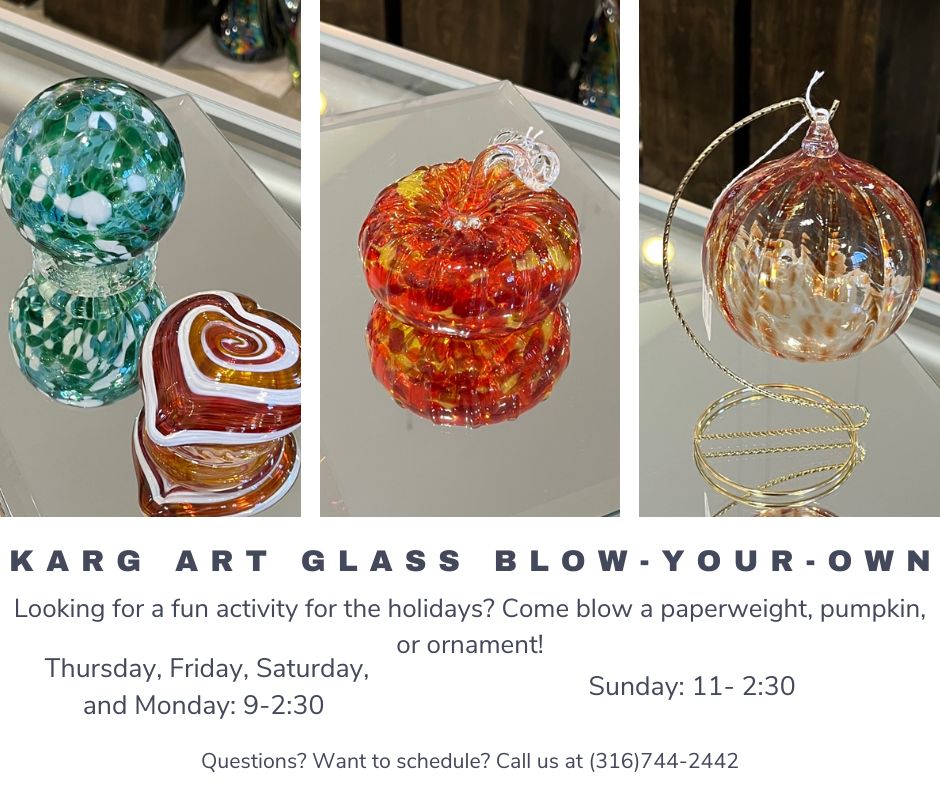 "Blow Your Own" Ornament
Are you look for a unique event for family, friends and co-workers to share in? Karg Art Gallery provides an opportunity that can be shared by all. Become a part of the art by selecting your style and colors and working with a glassblower to create your own ornament/paperweight/pumpkin. HOURS: Thursday-Saturday 9:00am to 2:30pm Sunday 11:00am to 2:30 Call today to schedule your appointment (316) 744-2442. Walk-in accepted with minimal wait time.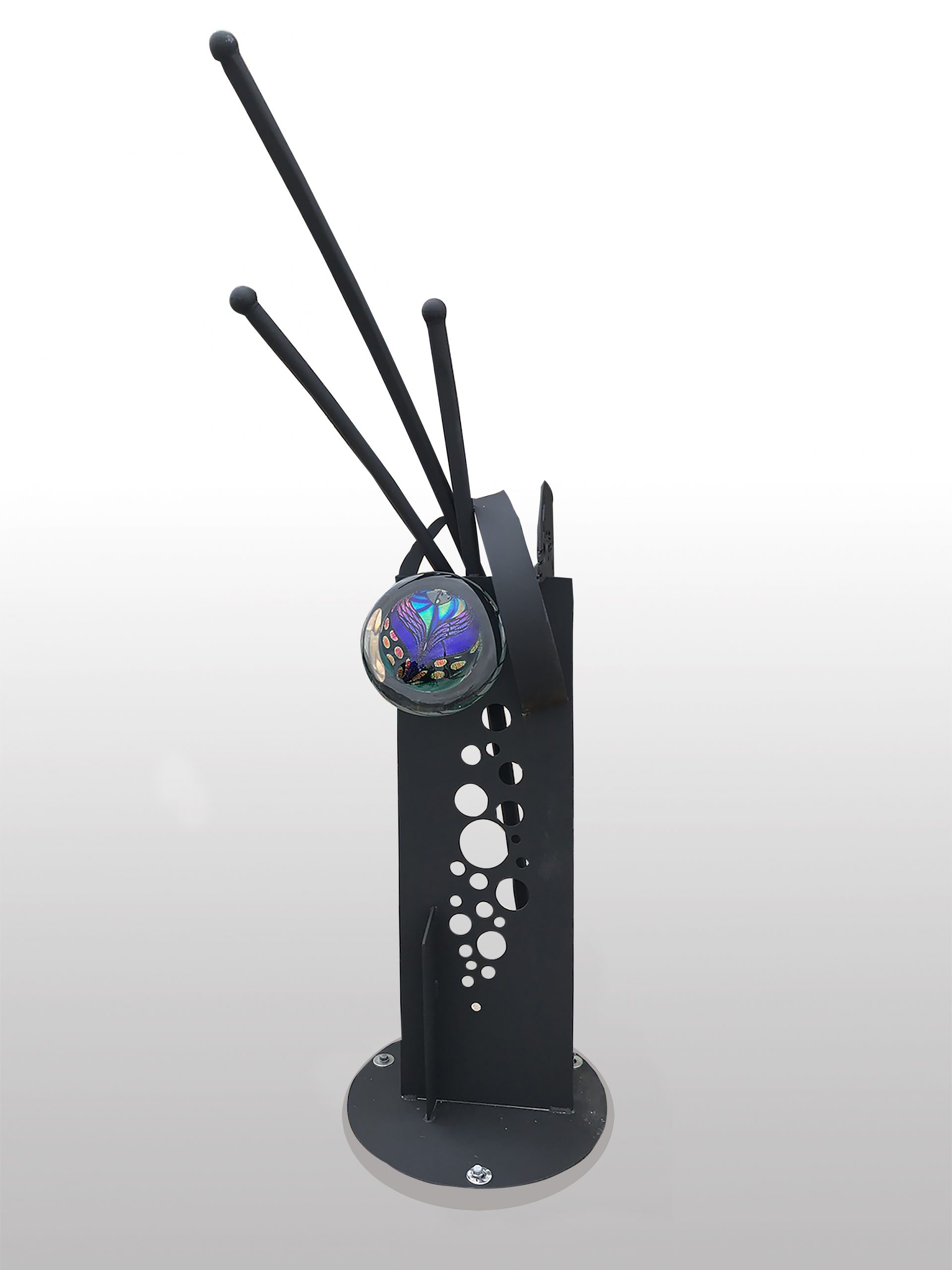 Metal Sculptures
Rollin has retired from glassblowing and now is focusing on metal art sculptures. Many can be seen throughout Wichita and through the United States.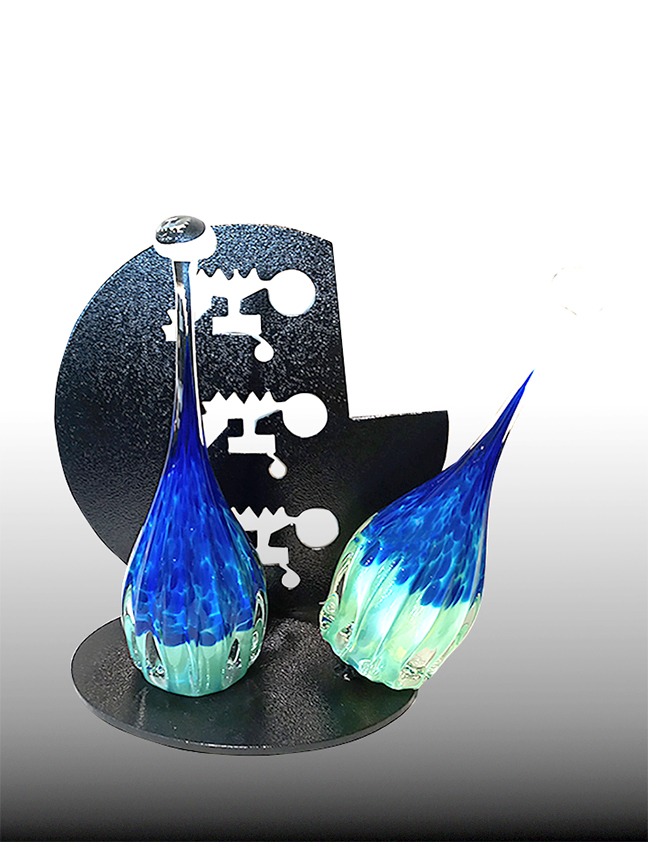 Glass Gallery
If you are not able to stop by the gallery to view the art, coming soon a product gallery where you will be able to view the glass art.
"You are invited to visit their 3500 sq. ft. gallery where you will find exceptional metal and glass sculptures by Rollin Karg. Shop the unique collection of glass, mosaics, pottery, jewelry, kaleidoscope, metal and wood items created by 100 local and regional artists."
Rollin Karg
Glass Artisan
Although Karg spent the first part of his career as an industrial engineer, photographer, potter and woodworker before becoming a full-time glass artist in 1983, he has quickly gained notoriety for his contribution to the world of glass art.  
He has won many awards in competitions and shows throughout the United States and his work has been exhibited throughout most of North America.