Home of Rollin Karg
Glass Artisan from the Midwest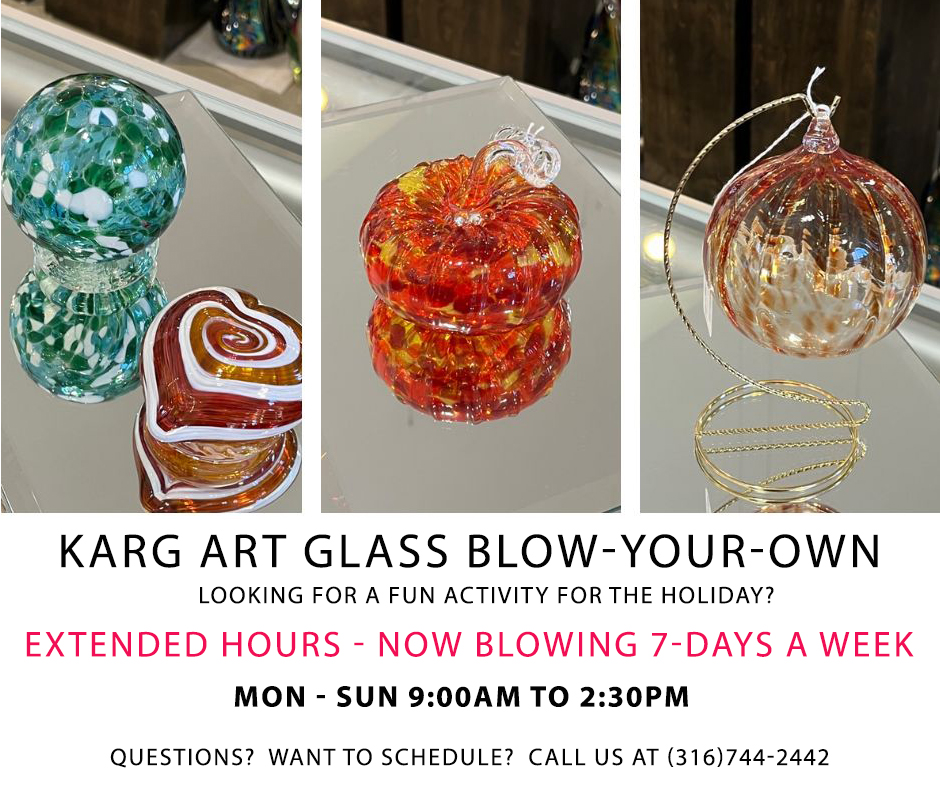 "Blow Your Own" Ornament
Holiday Hours Extended
Mon-Sun 9am to 2:30pm

Are you looking for a unique event or activity to do with family, friends or co-workers? Come to Karg Art Gallery to Blow-Your-Own ornament.

Call today to schedule.
(316) 744-2442
Walk-ins accepted wait time will vary.
Blow-Your-Own
HOURS:
7 days a week 9:00am - 2:30pm

Karg Art Glass
111 North Oliver
Kechi, KS 67067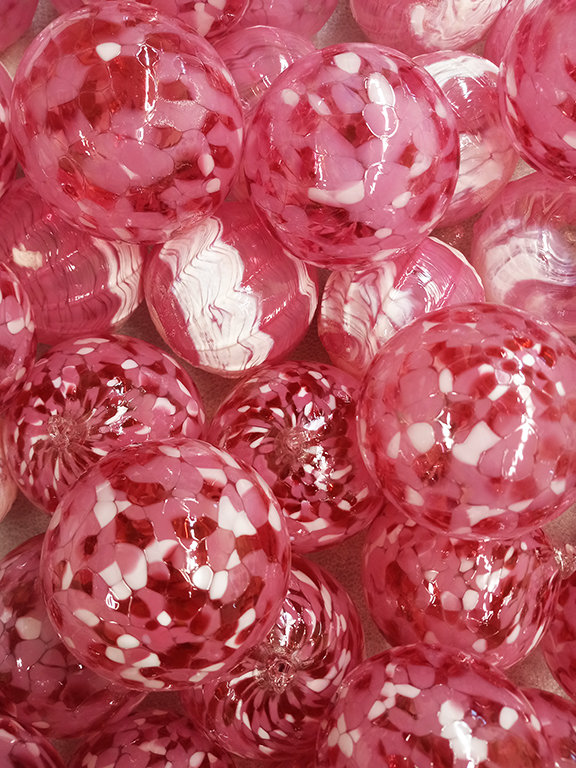 Karg to Extend Breast Cancer Awareness Month through November
Purchase a specially marked pink and white ornament for $20 and 10% of the proceeds will be donated to the Wichita Cancer Foundation.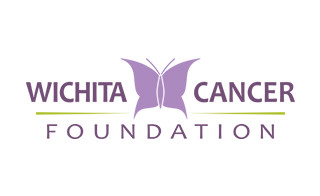 Karg Art Glass will be donating 10% of the proceeds from the sale of the pink/white to
The Wichita Cancer Foundation.
Rollin Karg
Glass Artisan
Although Karg spent the first part of his career as an industrial engineer, photographer, potter and woodworker before becoming a full-time glass artist in 1983, he has quickly gained notoriety for his contribution to the world of glass art.  
He has won many awards in competitions and shows throughout the United States and his work has been exhibited throughout most of North America.