Home of Rollin Karg Midwest Glass Artisan
111 N. Oliver, Kechi, KS 67079
Local Artist Rollin Karg
The artistic works of local artist Rollin Karg can be found in galleries all over the world. His pieces combine two artistic mediums-sculpted metal and blown glass. Karg says he never knew he was an artist and discovered his talents by accident.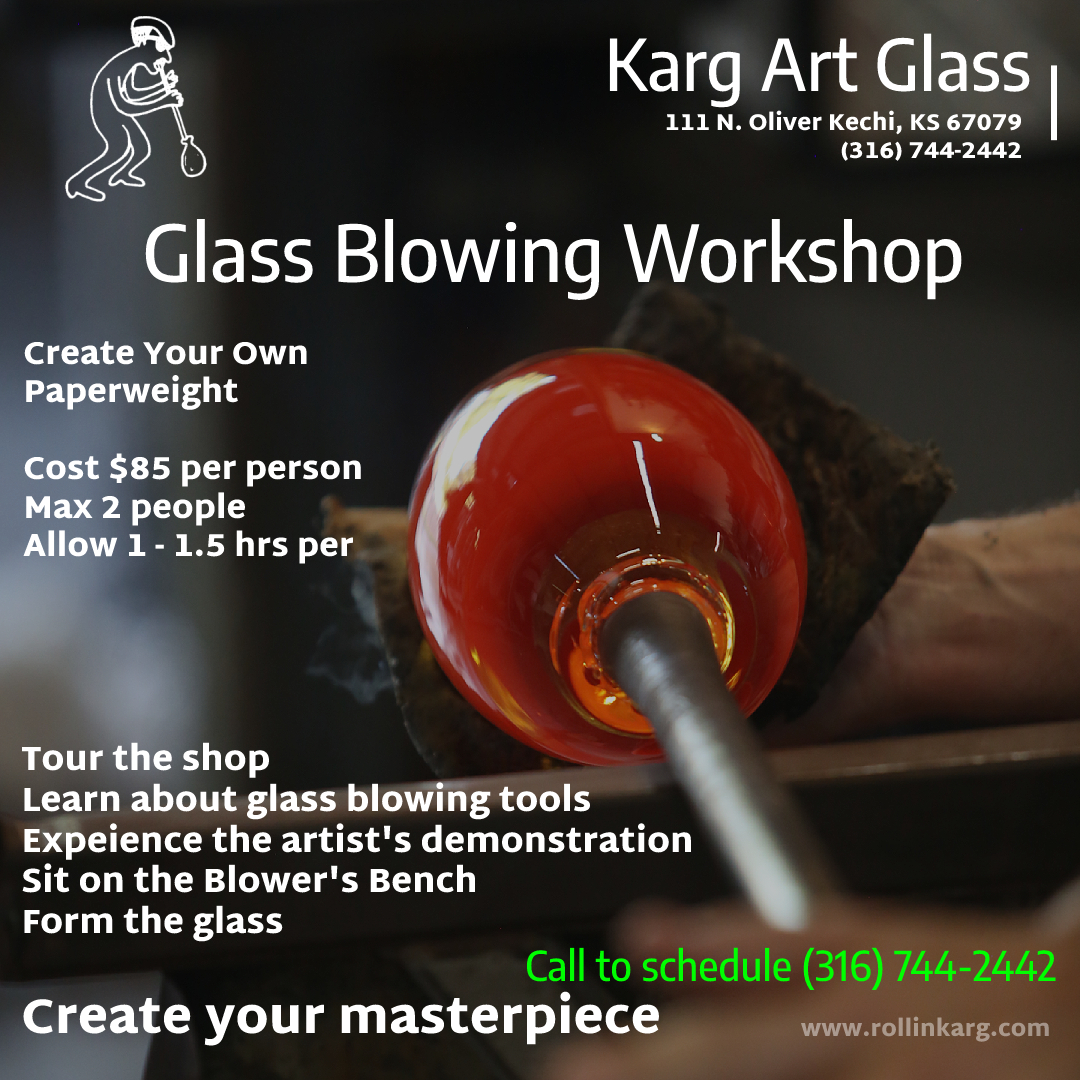 Karg Art Glass Workshop
Work one-on-one with our glass artist in this unique workshop.... more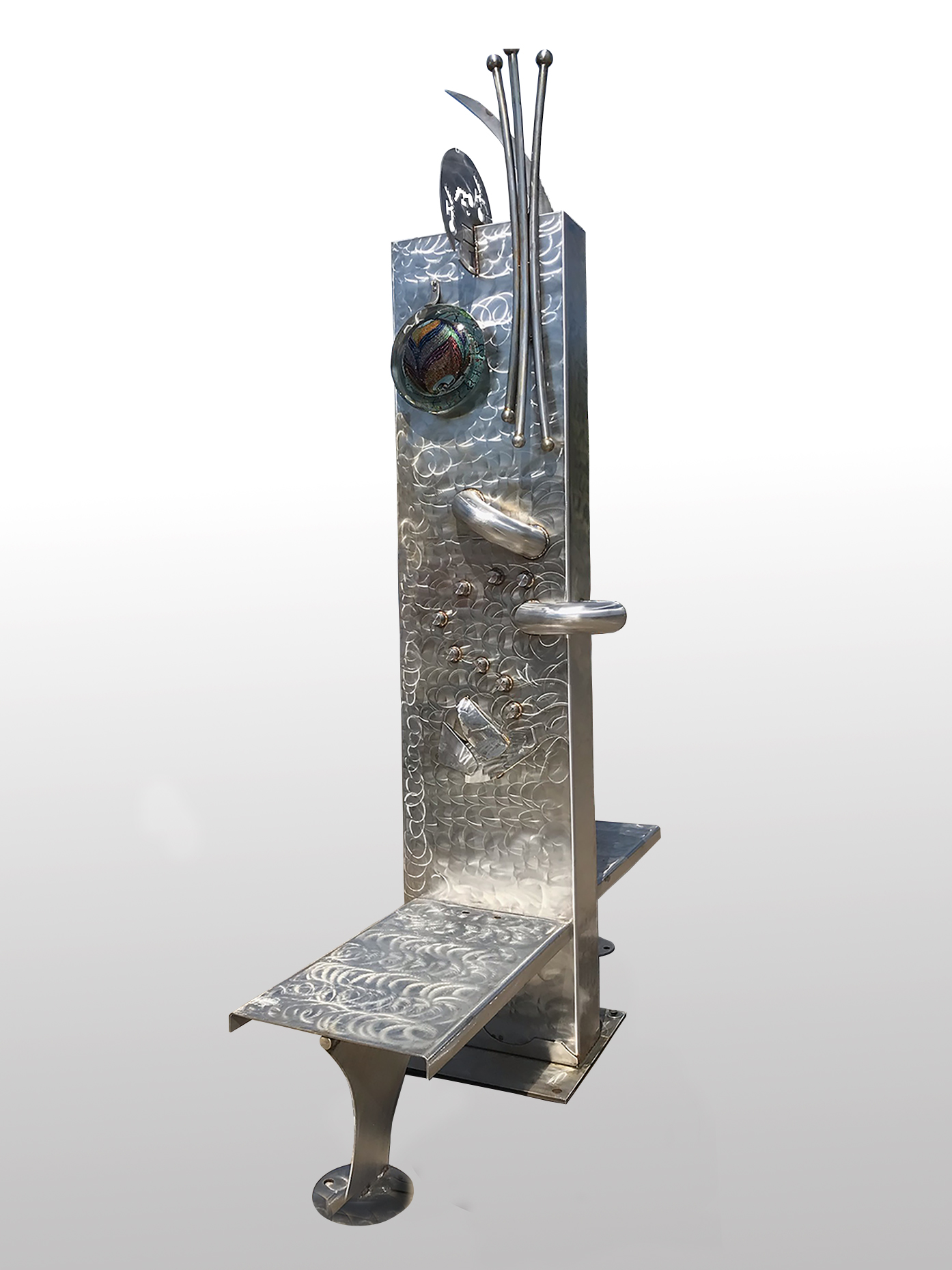 "Thanks to Karg Art Glass for making our first anniversary a special one."
Taylor Brooke
Have you ever wondered about the glass blowing?