"Fantastic place with a very cool collection of art pieces.
I'll have to go back and watch
the glass blowing."
Eric Seals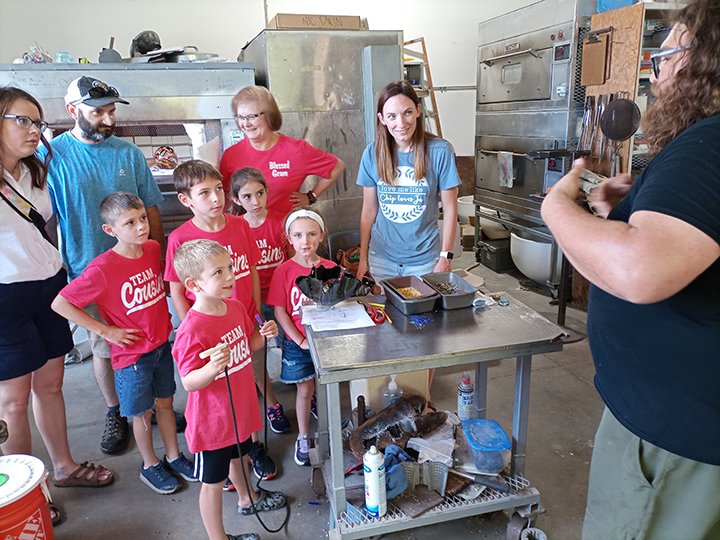 Take a break from shopping in the gallery to watch the glass artists at work.  Want to watch a specific artist?  Call ahead for scheduling.
Local and Midwest glass and gallery artists (jewelry, pottery etc.) will be featured throughout the year.