Blown Glass Creamation Memorials
Glass art infused with the cremation ashes of your loved one.  Remember Loved Ones with Unique Artwork Infused with Cremation Ash. 
Molten glass, a smidge or two of ash and the artisan's caring touch. A beautiful remembrance; a timeless tribute to the one who made your life whole.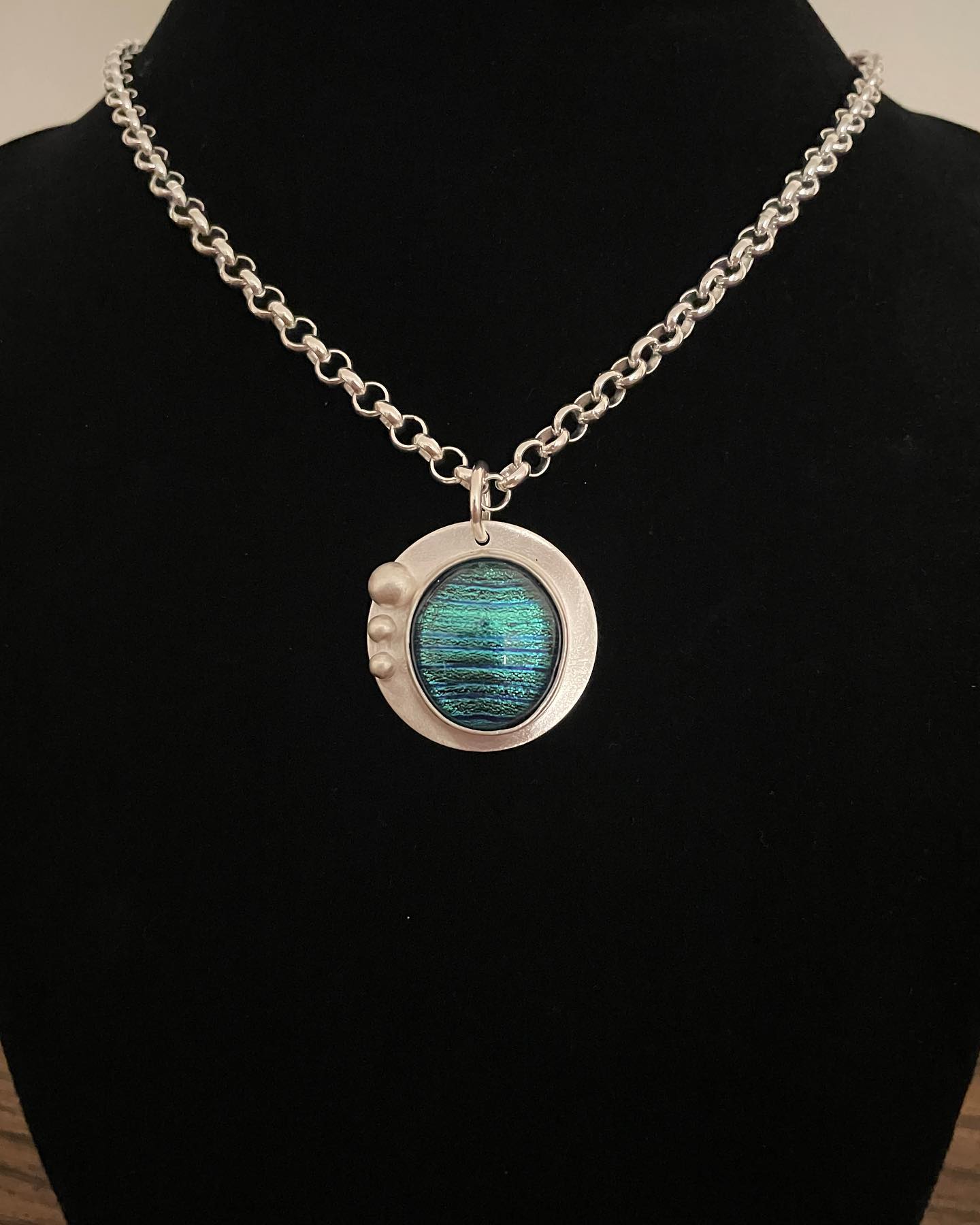 Discover our range of unique artisan earrings, necklaces and more.  Stop by the gallery and be the first to discover what is new from independent designer artisan.
Necklace created by Karen Karg
Stop in the gallery this Valentine season and blow-you-own heart paperweight or purchase a glass heart piece made by your local artists.
Blow-Your-Own Heart Paperweight $50 + tax
Your customers just learned what services you offer. Tell them why they should work with you or your team, for example you could highlight your experience and positive client reviews.
The badges illustrate this.  We also focus on key benefits they will get while using our services, namely quick turnaround times and dedicated support. You could also use them to show awards you won for your best work.